---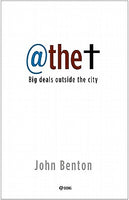 These days there are many competitors and 'look-alikes' around for the gospel of Christ. And the tragedy is that there is such a measure of confusion in the churches that often we can't recognise the genuine article when we see it.
The good news of the New Testament comes in a creditable third with many church people. It is regarded as just one among many options for the church's message. It is being replaced, even in the thinking of many Christians, by rather deceptive look-alikes of various kinds.
The central burden of this book is go back to some key passages of Scripture and rediscover, restate and rejoice in the breath-taking reality of what the cross of Christ achieved which is the gospel as preached by the apostles.
Paperback
124 pages
© 2011
ISBN 9780852347416