---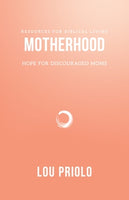 Sale
"What's wrong with me and my kids? How could I have messed up something so important? How can I be failing at parenthood?"
You are a mother, and your job is vital. You have given your children life, and now you must help them along the path of eternal life. Yours is a high, biblical calling blessed by God. So why are modern moms so discouraged?
Brenda Payne explores the too often ignored reality of problems between mothers and children. She deals with the subject frankly, provides a plan for change relying on the power of the gospel, and reminds you that all life is full of trials—it's up to you whether they become temptations or victories.
Booklet
30 pages
2009
9781596381698